07.20.10
Gemini version available ♊︎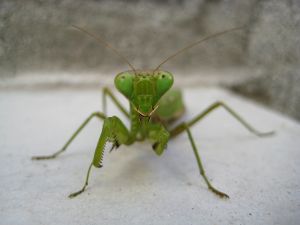 Summary: New Windows Trojans, malware, and the likes of that
• Can Windows kill the Internet?
I've long thought that someday Windows' security problems could foul up the Internet for everyone. That day may be arriving.

It's not just me being paranoid about Windows. It's the ISC (Internet Storm Center), the group that tracks the overall health of the Internet. They're wondering whether the newly discovered "LNK" exploit might be used to slam the brakes on the Internet's high-speed traffic.

According to Lenny Zeltser, an ISC security consultant, the ISC has

decided to raise the Infocon level to Yellow to increase awareness of the recent LNK vulnerability and to help preempt a major issue resulting from its exploitation. Although we have not observed the vulnerability exploited beyond the original targeted attacks, we believe wide-scale exploitation is only a matter of time. The proof-of-concept exploit is publicly available, and the issue is not easy to fix until Microsoft issues a patch. Furthermore, anti-virus tools' ability to detect generic versions of the exploit have not been very effective so far.
• New Menace in the War Against Online Crime
Avoiding Web-borne infections is increasingly difficult, because many malicious sites are legitimate sites that have been hacked. But here are four steps to take to protect your computer:

1) Use the latest version of your favorite Web browser, because most have important anti-malware technologies not available in the older models. Consider using Google Chrome, which uses so-called sandboxing technology to stop drive-by downloads.
• Microsoft initiates zero-day vulnerability probe
Microsoft is investigating reports of ongoing "targeted attacks" that reportedly exploit a serious Windows Shell vulnerability.
• Zeus baddies unleash nasty new bank Trojan
Hackers have created a new version of the Zeus crimeware toolkit that's designed to swipe bank login details of Spanish, German, UK and US banks.

The malware payload, described by CA as Zeus version 3, is far more selective in the banks it targets. Previous versions targeted financial institutions around the world while the latest variant comes in two flavours: one that only target banks in Spain and Germany, and a second that only targets financial institutions in the UK and US.
• MS Patch Tuesday: Googler zero-day fixed in 33 days
• You Have to Wait a Month for Reinforcements
Folks who have migrated to GNU/Linux may have to work hard to make the transition but they can relax a lot afterwards. That other OS and its apps will be around for years drawing attention from malware and GNU/Linux will just keep growing staying small and modular with lots of immunity built in. The cost of fighting malware is almost entirely born by users of that other OS and GNU/Linux gets a free ride. I like that. The cost of monopoly is compounding itself and the price of Freedom declines.
Permalink
Send this to a friend