Mono Lie of the Week: AttachMSFT's Banshee is Safe
Dr. Roy Schestowitz

2010-12-13 09:43:00 UTC
Modified: 2010-12-13 09:43:00 UTC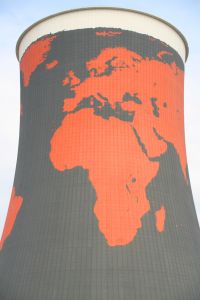 Summary: Banshee, which is copyrighted by Novell (now AttachMSFT [sic]), is still a threat to GNU/Linux distributions, despite misdirection attempts from Mono boosters
Bullying of Mono critics in sites like Reddit is the modus operandi of some Novell employees, who got it under control as far as disinformation and misdirection are concerned (they have big numbers and a paycheque). Novell is now AttachMSFT, with even many of its own patents sold to Microsoft.
One of the latest patterns of disinformation from Mono boosters is that the
FSF's warning
does not apply to AttachMSFT's very own Banshee, which Ubuntu is adding to its next release as we covered in:
Jason from
The Source
has just done some good work explaining why
Banshee is not safe for use
, despite the noise generated by Novell employees in
Reddit
.
That's right 281 files use non-standardized .NET namespaces not covered by ECMA or the Microsoft Community Promise. Out of 1240 C# source files. 22%, just short of a quarter, of all the C# source files in Banshee require non-standardized .NET namespaces.

When Team Apologista tries to talk down the importance of the non-ECMA namespaces, or when they try to suggest that while the Mono project proper might not split into safe and un-safe portions, but packagers for most major distributions do, keep Banshee in mind as an example.

A final note

The rest of Mr. Peko's response and his many other responses in that Reddit thread are filled with a veritable cornucopia of factual and logical errors, I won't bother with tediously dissecting them here (mainly because I think they are transparent to any honest reader), but I did want to mention it lest someone think this gross factual inaccuracy be the only failing.

A final final note

I guess I need to specifically point out that I am using the latest public release of code at the time of writing (1.8.0) as available from the Banshee "download" page. Apparently, the git version of Banshee has removed System.Data dependencies.

If Banshee is able to remove all non-standardized namespaces, then that does remove one point of criticism against it. We will see how it looks whenever a new public release is made.
"Unsafe At Any Speed" Jason calls Mono in
this followup post
and he explains why:
Just a follow up expanding on the recent Banshee/ECMA stuff. Warning: long stretches of file lists within!

You'll often hear Team Apologista (when cornered) say something like: "Maybe not all of Mono is covered by the ECMA standard, but all the bits used in Linux programs are." (Here's just one example from the recent Reddit thread, but like all Team Apologista arguments, you'll see a similar talking point repeatedly.)

Now of course, we know that is simply not true – System.Data was used in Banshee at least until very recently, but let's dive deeper.

[...]

Summary

* Banshee: 165 refs (and 1 Microsoft refs for giggles) * Tomboy: 36 refs * F-Spot: 131 refs * Do: 56 refs * Gbrainy: 31 refs

So, that's the 5 most popular (give-or-take) Mono applications for Linux. Not a single one of which doesn't have a significant amount of references to non-ECMA namespaces. As the Microsoft Community Promise covering any implementation is limited to the "extent it conforms to one of the Covered Specifications", we can reject the claim that "All of the pieces of Mono that are used in Linux apps are covered by the MCP."
It still saddens us that
OMG!Ubuntu is boosting Banshee
, despite known problems. Without scepticism everyone is left vulnerable to Microsoft's attacks.
⬆