Nokia Should Move to Linux Before Its Staff is All Gone (Except Microsoft Moles)
Dr. Roy Schestowitz

2012-12-11 17:58:28 UTC
Modified: 2012-12-11 17:58:28 UTC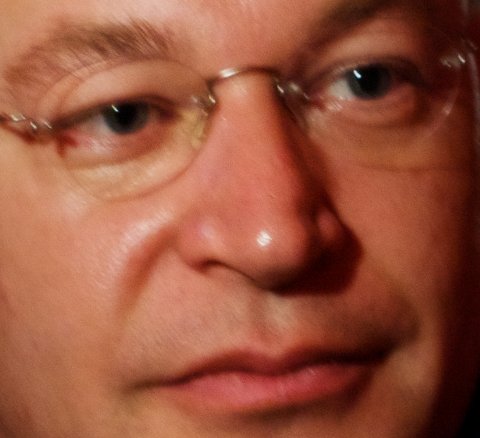 Former Microsoft President Stephen
Elop (now Nokia CEO), photo by Luca Sartoni
Summary: It's time for Nokia to redeem itself from the abyss which is Windows
A Finnish reader of ours says that "Linux on the tablet and smartphone will probably lead to exploration of Linux on the desktop. That is if restricted boot does not become too much of a barrier." He also shares this article about the latest Finnish casualties of Microsoft entryism:
Nokia Corp.'s hulking glass-and-steel headquarters overlooking the Gulf of Finland was built in several phases with half-a-million square feet of space, enough room for thousands of employees to take the onetime galoshes maker to the top of the world's cellphone market. Today, the building houses just 1,800 workers and, as of Tuesday, has a landlord.
Nokia should have gone on with some form of Linux. Android
is leading by a large margin
:
Android Won. Windows Lost. Now what? We have passed the tipping point now, the balance has tipped and can't be flipped. The Platform of the Century will power cameras, credit cards, cellphones, computers, consoles, clocks - and collect consumer insights on our consumption.. Ok. The numbers for Q3 are in, inwhat I anticipated to be the "smartphone bloodbath" three years ago, that would last long into this new decade. That was then, when the battle was joined, and since have called and the battle of the century, the battle for the pocket, the battle for the platform to control the digital destiny of humanity.. that battle, the biggest race of all time - has been won. Already? But we barely got to know you? Yes.


The
latest implosion
of
Nokia
is serious news. It didn't have to end like this and
Wired
says
that companies like Nokia should consider another operating system:
It is exactly 21 years since the Linux kernel was made available under the open sourced software development model. Although Linux quickly found a home in the server and then desktop world, the mobile Industry was much slower to embrace it. It's only in the past 5 years that we have witnessed significant adoption driven by Google's Android platform. In part, the mobile industry was slower to move as most device vendors viewed their legacy platforms as containing their core DNA which enabled them to differentiate in the market.
People thought that Nokia has regained its ability to think when it advertised a Linux job, but that seems to have been a misunderstood advertisement. As things stand at the moment, Microsoft will make Nokia the next Novell or Yahoo, harming the Finnish economy. The Microsoft booster
says
that Microsoft now relies on Nokia and "bad news for Microsoft" called it Glyn Moody.
⬆