US Government (and Allies) Uses Microsoft Windows to Attack Other Nations
Dr. Roy Schestowitz

2011-05-27 00:39:49 UTC
Modified: 2011-05-27 01:43:26 UTC
Co-authored with G. Forbes
Proprietary software is technological warfare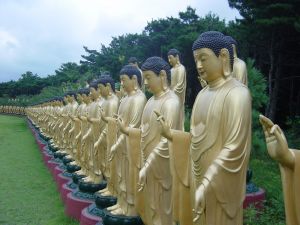 Summary: A faint Stuxnet admission helps show that the use of Windows is not guaranteed to respect national security of nations other than the United States
"Senior Defense Official Caught Hedging on U.S. Involvement in Stuxnet" is the sort of report we are always hoping for. It further exposes not only distressing government involvement with regards to technology but also reinforces the very real dangers of Windows and by relation other proprietary Microsoft software. Wired has covered this special report:
In "CodeWars: America's Cyber Threat," correspondent Melissa Lee asks Lynn outright: "Was the U.S. involved in any way in the development of Stuxnet?"

Lynn's response is long enough that an inattentive viewer might not notice that it doesn't answer the question.

"The challenges of Stuxnet, as I said, what it shows you is the difficulty of any, any attribution and it's something that we're still looking at, it's hard to get into any kind of comment on that until we've finished our examination," Lynn replies.

"But sir, I'm not asking you if you think another country was involved," Lee presses. "I'm asking you if the U.S. was involved. If the Department of Defense was involved."

"And this is not something that we're going to be able to answer at this point," Lynn finally says.
For background, also see:
Remember that the NSA, which also provided Microsoft-friendly Web statistics a few months back, recommends Vista 7 [
1
,
2
,
3
], secretly because the back doors are 'free', as in free of charge, with all editions. It will probably recommend
Vista 8
as well. Unfortunately for Microsoft and the NSA, Windows is losing its foothold.
Cringely writes about the falling usage
in "Steve Ballmer's Nightmare":
Ballmer confirmed back in January that the next major version of Windows would have a version for power-sipping ARM processors, which are mainly installed in smart phones and tablet computers. He reinforced this idea more recently by explicitly saying Windows 8 would run on all the hardware platforms Microsoft currently supports right down to phones, calling the next version of Windows Microsoft's "riskiest yet. "

Ballmer is correct: Windows 8 is make-or-break for Microsoft.
Envision a world where everyone used programs with source code that could be audited. It certainly would make Microsoft's and some of the NSA's deceptions nearly impossible to say the least.
In today's news we find that
"North Korea [is going] to have its own laptops"
and "the laptops could be running on "Red Star", an operating system based on Linux developed by the North Koreans."
⬆