If You Use Microsoft Windows, the NSA Can Brick Your Computer Hardware Remotely
Dr. Roy Schestowitz

2013-06-24 20:53:39 UTC
Modified: 2013-06-24 20:53:39 UTC
Cluster of bricks is all you have left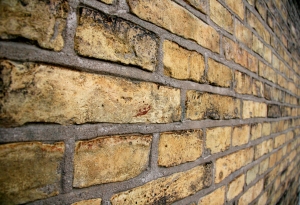 Summary: Legions of cyberattack staff from the NSA can engage not only in espionage but also remote mass-vandalism of hardware in foreign nations
Now that we know calling out Windows is a serious matter of national security (the NSA regularly gets back doors for access, as noted in more and more articles right now), we should consider what it really means. With UEFI it has been demonstrated that motherboards can be bricked [1, 2, 3], irrespective of the platform (provided there is remote access to it). Imagine what can happen at times of war. If the NSA can take over Windows, which it can, it can brick any computer with such motherboards. This is serious because it means that not even reinstalling the operating system or swapping operating systems would help. This is what one gets when the most ferocious cyberarmy has back door access to the system. This new article about restricted boot covers antitrust issues as well:
We take a look at the most recent controversial feature to emerge from Redmond

[...]

But there is another angle to it all. Microsoft probably couldn't have insisted that manufacturers lock the boot loader on x86 machines. In the EU at least, this would almost certainly be construed as abusing a dominant market position, and that has got Microsoft in trouble before.

With ARM though, they don't have a dominant market position so are legally free to abuse their non-dominant position as much as they wish. With this in mind, some people have speculated that Secure Boot on ARM is what Microsoft want to do, and on x86 it's what they've been forced to do.

In the future, these people speculate, the x86 version will creep closer and closer to how it is on ARM until it finally locks users out of their own computers.
Fortunately, Microsoft in ARM is dying breed. Some reports from Taiwan say that Windows RT is a failure (links posted in daily links) and
it is being dumped right now (so-called 'discounts')
with
speculation that it might die
:
Reports that Windows RT is headed for the dustbin of failed Microsoft operating systems has become a month -- if not weekly -- ritual for Asia-based sources.

This time Digitimes has gone so far to compare RT to the fate of Hewlett-Packard's failed WebOS.

"Microsoft's Windows RT operating system may fall to the same fate as Hewlett-Packard's (HP) WebOS as most brand vendors have already stopped developing related products," Digitimes wrote on Wednesday, citing sources at hardware suppliers.
Microsoft is on its way out, but the damage it causes on its way out is immense. When wars are waged by geeks like Turing and cryptology is where a lot of potential for domination lies, using Windows in any government other than the United States' is simply unthinkable. Countries like Germany
should complete the migration to Free software
.
⬆