UEFI Forum operated by companies in bed with the NSA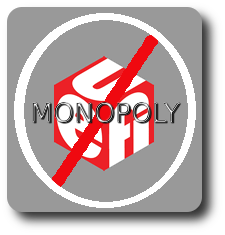 Summary: NSA officials say that bricking a large number of PCs by tinkering with the boot process not just an imaginary plot
THE back doors in Windows are more than evident now, but Linux developers have just rewritten the random number generator, meaning perhaps that the NSA subverted the security of Linux by reducing entropy (e.g. via Red Hat staff, which is making requests for inclusion of NSA code in the core). This is troubling. As Phoronix put it (this debate has been going on for months now), "While /dev/random was made faster and more random in Linux 3.13, in light of the NSA controversies and that Intel/VIA hardware encryption and random generators may not even be trustworthy, there's been a rework in how reseeding happens for the Linux kernel's random component."
We previously pointed out that using back doors
the NSA can completely brick hardware
, especially if it uses
UEFI
. Surely that's a good reason to boycott UEFI, no?
Anyway, as part of a
CBS
puff piece (or propaganda piece where NSA gets the carte blanche and critics do not exist),
there was an attempt
to
brick PCs using BIOS
(causing irreversible destruction by sending packets). As the British press put it: "Senior National Security Agency (NSA) officials have told US news magazine program "60 Minutes" that a foreign nation tried to infect computers with a BIOS-based virus that would have enabled them to be remotely destroyed."
We already know, based on a lot of evidence, that the NSA is in every way worse than other such agencies; in fact, there is nothing China or Russia, for example, can be accused of that the NSA/CIA cannot be accused of (not anymore anyway). The accusations from the NSA
seem to be directed at China
(popular scapegoat for NSA hypocrites as it is the biggest computer manufacturer), but given what we have seen when it comes to chip development at the
design
level (e.g.
backdoor by useless encryption at hardware level
), it is the US, especially
criminal companies like Intel
, that we should be concerned about. The government of the US has been compelling and at times bribing companies for back doors (the bribes come through the CIA though, not the NSA). Google is reportedly moving further away from Intel [
1
,
2
], but will it also abandon the second processor in mobile devices (the Trojan horse that turns mobile phones into non-stop listening devices)?
For those who fail to grasp how criminal and void of ethics the NSA has become, in the next post we shall summarise some of the latest news. Don't believe for a second the popular myth/fiction that China is worse when it comes to surveillance.
⬆