Why Randall Rader Must Never Be Inside the USPTO, Let Alone the Patent Profession
Dr. Roy Schestowitz

2017-02-03 15:21:43 UTC
Modified: 2017-02-03 15:21:43 UTC
This guy is "the swamp"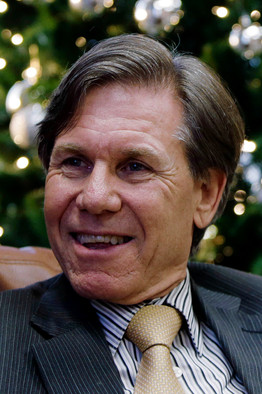 Photo from Reuters
Summary: IAM 'magazine' helps promote a patent maximalist with scandals piled up around him in an attempt to propels him to a top USPTO position
AT the beginning of this year rumours began circulating that Rader was pursing (or being approached for) the Patent Office Director position. We have since then been writing about it and saw IAM promoting the lunacy. Rader's positions are bad on numerous fronts (he even defends/excuses patent trolls) and he brought nothing but disgrace to CAFC, which has (since his departure) finally cracked down on software patents. The patent microcosm has been busy attacking the current Director of the USPTO, Michelle Lee ([1, 2, 3, 4], and as one can expect IAM is promoting Rader, even though "he is a patent maximalist," as Benjamin Henrion told IAM after IAM had said: "I want the USPTO Director job ex-CAFC chief judge Rader tells IAM. But Big Tech will not be keen for him to get it."
Rader's history is worse than dubious. He's basically another Trump. IAM, being the patent maximalists' voice, is doing some marketing for Rader today and it
looks like a coordinated effort
. To quote:
Randall Rader, the outspoken former chief judge of the Court of Appeals for the Federal Circuit, has confirmed that he remains a candidate for the position of Director of the US Patent and Trademark Office in the new Trump administration, and that he has "the energy, experience, and ability to "make patents great again" as part of the campaign to "make America great again.""

In an email to IAM, Rader stated: "Few understand the international IP market as I do and can pursue the goal of protecting US IP worldwide. Few understand the inner workings of the USPTO as I do and understand ways to increase its efficiency and productivity."
Shame that Rader doesn't realise what people think of IAM. Or maybe he knows but couldn't care less.
According to this
new article from Patently-O
, Rader's legacy includes this:
Early damages contentions has been pushed by former Chief Judge Rader for several years, with the intent of ensuring proportionality in litigation. The basic idea is that cases worth lots of money justify more 'lawyering' and thus may be tied to reasonable attorney fees collected in exceptional cases. The German approach is something like this. Of course US legal tradition does not require defendants (or plaintiffs) to settle cases and traditionally does not penalize them even when the lawyer fees exceed any expected payout.
This is litigation based on one's depth of pockets. In other words, this is the kind of "swamp" behaviour Trump has become so (in)famous for. This is the kind of thing IAM wants to impose on the world, or on the world's (almost) largest economy? What does that say about IAM?
⬆