10.27.10
Gemini version available ♊︎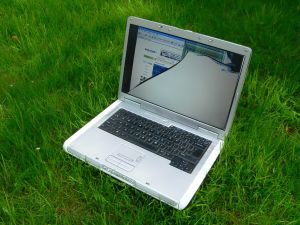 Summary: How Microsoft grows irrelevant and Apple grows more dangerous to software freedom as the world moves towards devices
THE news about Ray Ozzie's departure [1, 2] was not surprising (we predicted it months ago) but it was massive. He was seen by some people as Steve Ballmer's heir, to to speak, his likely successor at Microsoft. Little was said by Ozzie himself about his departure, but we now have his 'goodbye Microsoft' letter and a 'doomsday' memo which IDG says "warns Microsoft of post-PC days":
Departing Microsoft executive Ray Ozzie's just-published memo is a "doomsday-ish" missive that calls on the company to push further into the cloud or perish, an industry analyst said today.
Microsoft is facing intense competition from Linux (not a company) and from Apple, amongst other companies.
"In years to come it is possible that Apple will be a greater threat to Linux than Microsoft is."As we showed earlier this month, Microsoft hardly appears in the media compared to some other companies, mostly ones whose infrastructure is GNU/Linux based. A decade ago Bill Gates said: "Our most potent Operating System competitor is Linux and the phenomena around Open Source and free software."
He was right. His words were sent to colleagues only (at least at the time), not the press.
In years to come it is possible that Apple will be a greater threat to Linux than Microsoft is. When it comes to handhelds and other devices, for example, Apple is already more scary than Microsoft, based on this news:
Nintendo More Scared of Apple Than of Microsoft

Which company is the greater threat to Nintendo's gaming business–Apple or Microsoft? According to Nintendo of America President Reggie Fils-Aime, it's Apple–at least in the short term. "Do I think that in the near term [Apple] can hurt us more than Microsoft?" Fils-Aime said to Forbes. "Absolutely."

And it appears Apple already is. According to some statistics trotted out at its annual September music event, Apple's developed quite a hold on the portable gaming market. The company claims a 50 percent share of the portable gaming market and says the iPod touch is the No. 1 mobile gaming device worldwide, outselling the Nintendo DS and Sony PSP combined. And that hold will only strengthen with the recent launch of Apple's Game Center–a new interactive gaming service included in iPhone OS 4–and the proliferation of cheap and increasingly more sophisticated games for the platform (seen Epic Citadel, yet?).
Apple — like Microsoft — is already suing Linux/Android and it is piling up software patents. It is also possible that Apple and Microsoft coordinate these actions, but that's mere speculation without evidence. Here is one of Apple's latest patents:
A reissued patent for Apple (AAPL), just made public today, covers a way of employing profiles of users' interests to help rank the relevance of search results. The language of the claims is broad enough in scope as to potentially cover what such companies as Google (GOOG), Amazon (AMZN), and even Facebook do. If unchallenged, it could provide Apple with a significant bargaining chip in business negotiations with many other companies.
Apple is a patent aggressor. There is no reason to just label the above "permanently defensive".
One might say that Apple earned a place at the table because its products are great, but we at Techrights believe a major part of it is just marketing and appeal to the niche of people with a lot of money to spare. Technically, Apple continues to be a disaster sometimes, with basic bugs like this new one:
iPhone 4 lock screen bypass discovered

A security flaw has been found in Apple's latest iPhone which allows strangers to bypass the handset's passcode-protected lock screen with a few button presses.

Most users set up a password to prevent others from accessing the phone's contents, but a Brazilian man posted a video of himself on the internet showing a quick way of getting around it. He taps the "emergency call" button, then enters three # signs, taps the green call button and immediately presses the button on the top of the phone that locks the screen.
Well, it's apparently so "easy to use" that anyone can use it, even an intruder. There is a good reason why many experts rank Linux higher than Apple for security. In any event, despite huge investments in marketing, Microsoft remains irrelevant in this space. █
"I'd put the Linux phenomenon really as threat No. 1."
–Steve Ballmer, 2001
Permalink
Send this to a friend