07.07.12
Gemini version available ♊︎
Monopoly megalomaniac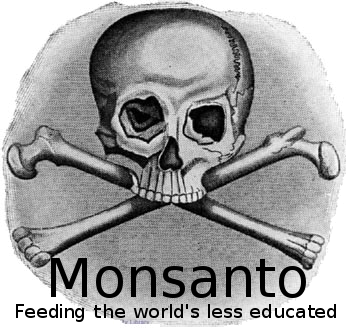 Summary: The anti-social nature of Bill Gates and his front group as outlined by those who are professionally close to them
ONE of our followers drew our attention to some articles about Bill Gates. Others highlighted articles that provide glorification and whitewashing of an unethical patent troll and arguably the world's biggest criminal who privatises the public sector for monopoly and profit. It does, however, show that he was a sociopath raised in a family of snobby sociopaths. As put by the poster, "The history about it and what kind of a person he always has been. Even in the beginning always trying to grab as much money as he could even from someone that was kinda like a friend."
"Gates is privatising public policy, controlling the press, selling people's lives away, indoctrinating children, and so on."Proceeding to more interesting coverage about the Gates Foundation, we are rather happy to see that people sooner or later defeat the PR machine and then expose crooks, even in publications that these crooks pay to help glorify themselves/gag critics. Slashdot writes: "The common perception among Slashdotters is that while Bill Gates may cause us some professional difficulties, he makes up for it with an exemplary philanthropic record. His philanthropic efforts may turn out to be not as altruistic as one may think. Edweek, not ordinarily an unfriendly venue for Gates, is running a series of blog post/investigative journalism pieces into what the Gates' foundation is doing, and how it is not always well received by stakeholders."
Gates is privatising public policy, controlling the press, selling people's lives away, indoctrinating children, and so on. Here is a good new article about it. We advise our readers to take a look because it's a well written (yet incomplete) summary:
Philanthropy wonk Lucy Bernholz defines the buzzword leverage
as "the idea that you can use a little money to access a lot of money."

It's hard to think of the Gates Foundation's $26 billion leverage effort
as "a little money", especially since it's been spread over the globe to gain access to vastly more resources than it contributes, including U.S. tax dollars, the foreign exchange of emerging African nations, and United Nations funds for international development and world health.

Gates' leveraged philanthropy model is a public-private partnership
to improve the world, partly through targeted research support but principally through public advocacy and tax-free lobbying to influence government policy. The goal of these policies is often to explicitly support profitability for corporate investors, whose enterprises are seen by the Gates Foundation as advancing human good. However, maximum corporate profit and public good often clash when its projects are implemented.

For example, chemical giant Monsanto has partnered with the Gates Foundation, which reportedly works to suppress local seed exchanges and environmentally sustainable agricultural practices through its global agricultural charity work. Fraud-prone drug giant GlaxoSmithKline
is a partner in the Foundation's work to leverage its own relatively fractional contribution to vaccination efforts, so that it centrally controls enormous world funds for purchase, pricing, and delivery of vaccines for world public health. And in its U.S. education reform charity work, the Gates Foundation has increasingly shifted its funding to promote market domination by its British corporate education services partner, Pearson Education.

The Gates Foundation, and Gates personally, also own stock and reap profits from many of these same partner corporations. In addition, the Foundation owns a profit-generating portfolio of stocks which would seem to work against the Foundation's declared missions, such as the Latin American Coca-Cola FEMSA distributorship and five multinational oil giants operating in Nigeria. These corporate investments, now moved to a blind trust whose trustees are Bill and Melinda Gates, are collaterally supported by the Foundation's tax-free lobbying and advocacy activities.

Criticism of the profit-driven philanthropy agenda is muted by the fact that many of the Foundation's "advocacy" gifts are positioned to leverage control of policy analysis and news outlets. The Gates Foundation recently undertook sponsorship of the Guardian's Global Development coverage, for instance, which now maintains a weary-but-compliant stance toward corporate domination of development aid. The Gates Foundation also literally dominates news coverage of Global Health issues.

On the U.S. Education Reform front, the Gates Foundation maintains long-time charitable support of Media Bullpen, as well as Education Week itself (see disclaimer).

Tom Paulson of Humanosphere reviewed some critical stories that reporters did get published in major news outlets last November.
If time permits, in a few weeks we will catch up with the Gates Foundation. It has been months since we last properly did so. I ought to have more free time now that some personal matters are mostly taken care of. Bill Gates spends over a million dollars per day just advertising his brand, portraying him as a saint. It's up to the rest of us to educate our peers, explaining to them the real stories, rightly contradicting the paid-for spin. This is class warfare and Gates is the upper class colonel, whitewashing by extrapolation along the lines of "job creator" propaganda. █
Permalink
Send this to a friend