12.10.12
Gemini version available ♊︎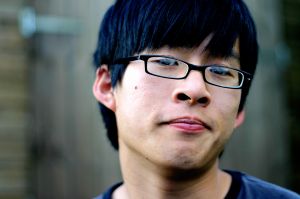 Summary: Microsoft talks to disgruntled customers and developers, whereupon their rants vanish from the Web
The sheer failure of Vista 8 (more on that in a separate post) is hurting game makers who, unlike Valve, thought it would pay off to stay with Windows. Read this:
Paul Johnson, a high level executive of UK games developer Rubicon, has criticised Microsoft for not supporting a Windows RT port of the successful mobile title, the Great Big War Game. Rubicon saw a return of just £52 from an estimated R&D spend of £10,000.
Microsoft is trying to silence its critics and censor their rants again. Well, as Tim points out:
Shortly after Tweeting about their displeasure, the Tweet disappeared to be presented with a message of Microsoft now working with them to "iron out problems". I wonder what sort of sweetener Microsoft offered in order to silence/change mind another critic of its platform?
We saw this before. Microsoft essentially bribing critics to erase the criticism is nothing new. Not many companies do this; in fact, I know of none which does, except Microsoft.
Speaking of game makers get a load of what the former Softie, Gabe Newell, is doing:
Valve, as many of you already know, recently rolled Steam Big Picture Mode out of beta. For those who need a refresher, Big Picture Mode takes Steam and makes it play nice with larger screens, upping the resolution and allowing users to navigate the Steam interface using a controller. Despite the relatively simple idea, it would appear that Big Picture Mode has taken off, with Valve boss Gabe Newell telling Kotaku that the response from users has been "stronger than expected."
Even game makers are turning to GNU/Linux, which was notorious for having few high-quality games. █
Permalink
Send this to a friend