01.04.13
Gemini version available ♊︎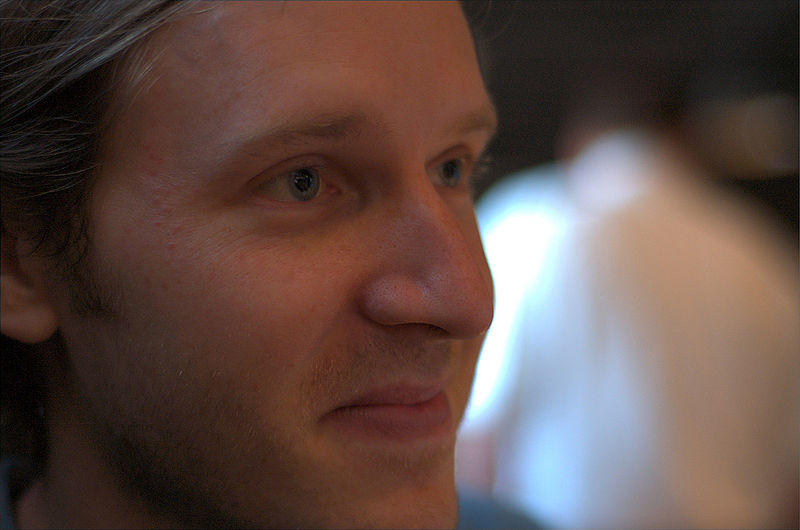 Summary: Microsoft's latest abuses continue to show their effectiveness at preventing people from embracing free operating systems; FSF spearheads action against it
WITH Vista 8 came UEFI, which is probably its best 'feature' in Microsoft's eyes; it helps discourage and deter against Linux booting. One blogger provides us with this story which shows UEFI in action (preventing 'malware' like Linux from booting):
During the last weeks, I spent several nights playing with UEFI and its extension called UEFI SecureBoot. I must admit that I have mixed feelings about UEFI in general; on one hand, you have a nice and modern "BIOS replacement" that can boot .efi files with no need for a bootloader like GRUB, on the other hand, some hardware, not even the most exotic one, is not yet glitch-free. But that's what happens with new stuff in general. I cannot go much into detail without drifting away from the main topic, but surely enough, a simple google search about UEFI and Linux will point you to the problems I just mentioned above.
So far, not much has been done about it. The FSF ran an online petition which it plans to use quite soon based on articles like this one.
The Free Software Foundation is an organisation for which I have the utmost respect. Without it, the whole phenomenon of free and open source sofware would never have come to be.

The FSF has also been at the forefront of efforts to preserve freedom in computing and has stuck to its guns in the face of much criticism.

But on secure boot, it is lagging behind. I am surprised that it has not updated its campaign against secure boot, launched in October 2011, to include relevant facts. A great deal of material in the petition is now outdated and factually incorrect.
Here in this Web site we collected a lot of information on the subject and we also confronted key UEFI people. Christopher Tozzi talks about the FSF's action as follows:
Still, the Free Software Foundation, one of the open-source channel's most influential organizations in moral (if not financial) terms, is aggressively combating Secure Boot with a multi-channel campaign. The group plans to educate the public on avoiding Secure Boot-enabled hardware, pressure device manufacturers to avoid measures that will prevent consumers from installing the software they wish and combat Microsoft's proposal for implementing a similar feature on ARM-powered smartphones and tablets.

To advance its efforts, the FSF has created a petition, signed so far by more than 40,000 individuals and 50 organizations. The signatories pledge not to purchase hardware that fails to "provide a sure-fire way for them to install and run a free software operating system of their choice." The FSF also invites users to donate $50, although it's not clear whether that money will be used to combat Secure Boot specifically, or support the FSF's operations more generally.
What's needed is regulatory action. It was needed all along, but Microsoft apologists helped legitmise what Microsoft had perpetrated. What we have now is a mess and no federal investigation. Mikkel Munch Mortensen writes today:
I paid for a genuine copy of Windows 8.
I tried installing it on a seperate disk next to Ubuntu on my desktop computer. When rebooting after install, it says there's a problem with my OS that can't be fixed. The error code is something like 00000001. I guess that's a kinda fundamental error. Reinstall didn't work.

I tried installing to my laptop, on a seperate disk that used to have another copy of #Windows8 on it, which I wiped, kinda just 4 the lulz. Even before I get to install anything, even before I get to enter my serial key, it says that the serial key I entered doesn't match what is (whatever that "what" refers to, it's a wiped disk) on the device (or something like that).

I spent 5 hours on this yesterday. I spend several hours about a month ago.

To me, it seems like #Microsoft tried so hard to avoid something like dualbooting/pirated copies/installation on secondary disks that it's completely impossible to install their OS that I already deemed crappy, but really need for a few applications that is not (yet) available for Ubuntu or other Linuxes.

Or, maybe, it's just Microsofts way of giving me the middle finger for ditching their OS as my primary OS years ago in favor of #Ubuntu.
Here is another story published earlier today to demonstrate UEFI abuses. The victim writes:
I really appreciate the helpful Windows 8 tips I've been getting from you. But there's one issue I am struggling with: Linux, and specifically installing it on my Windows 8 computer.

I haven't been able to get Linux to install properly, and I really don't know why. One of my techie friends told me it has to do with a new Secure Boot feature in Windows 8.
Mission accomplished by Microsoft. Under the guise of 'security' it now sees its dream come true. This impedes GNU and Linux growth at a crucial time when Windows puts people off. █
Permalink
Send this to a friend