11.02.21
Gemini version available ♊︎
Summary: Awareness of — and of course interest in — Gemini Protocol (gemini://) is growing; as we approach our 16th year it'll be interesting to see how much of a role this Internet protocol will play
Yesterday some Linuxy site wrote an introduction to Gemini Protocol, which was cited earlier today by Linux Today. The word spreads fast as the number of capsules continues to grow, as does the size of our capsule, which is still listed first as follows (moments ago):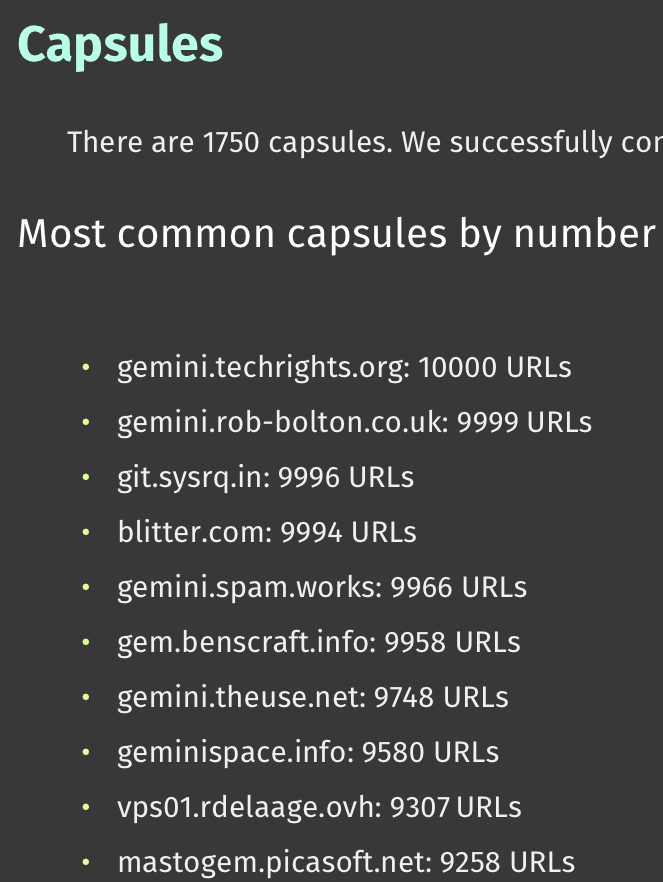 Two days ago the total was 1,727 and today it's 1,750. I'm aware of some capsules not listed there, so the list is incomplete to say the least. Maybe there are 3,000 capsules out there. Maybe more… some aren't always online, so the count is subjective.
Smaller capsules are harder to find and detect; Lupa is the work of only one man, Stéphane Bortzmeyer.
The Web has gone too far. More people recognise this. The World Wide Web Consortium is captured.
This means we need something other than the Web.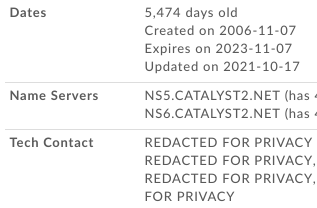 The whole thing about alternatives to the Web excites us because we've long worried about how bloated the Web became, requiring even more bloated ('Web') browsers to access/navigate. Complete with plug-ins, DRM (EME), JavaScript and other nasty stuff. Some people already try to 'extend' the alternative protocol (examples from the past two days can be seen here and here, but replies are dismissive; there's desire to keep things very simple).
Speaking of simplicity, we still use the same theme that we used in 2006. No joking! Same theme.
"Speaking of simplicity, we still use the same theme that we used in 2006."This coming Sunday we officially turn 15. Our Internet domain (not limited to the Web) has subsites too. gemini.techrights.org is a growing priority and we constantly make improvements to it (it's not very visible when one faces the constraints of Gemini). We're about to exceed 38,000 pages in total inside the capsule (it'll happen some time before we turn 15), so there's another cause for celebration. In terms of number of blog posts, later this month we'll exceed 32,000 in total. █
Permalink
Send this to a friend