12.09.12
Gemini version available ♊︎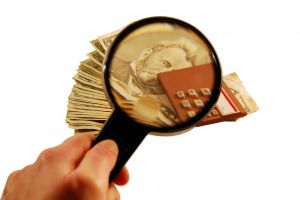 Summary: Techrights agrees with the take of the EFF on the latest Ubuntu (and now the FSF's stance too)
LAST night when I returned home Richard Stallmanh (RMS) had finally published an article he wrote about a month ago. "RMS' article on Ubuntu has been published," told me one person in the IRC channels. The substance was covered in much of the press/news sites while I was away down south for a couple of days, e.g. British press with this deceiving headline which the editor probably used to get hits rather than report correctly and accurately (a colleague let me know about this article). This was covered in a lot of US media and elsewhere in the world. The truth is, I approached Stallman after the EFF had published its piece and suggested addressing the subject, saying "spyware" rather than "malware" as early drafts called Ubuntu. Yes, he originally called it "malware", not "spyware", arguably a subset of "malware" which is a correction I suggested because I thought it would be gentler on Canonical. I am not against Canonical or Ubuntu, but this one development in their software (which I use) required some diplomacy to fix. One must be polite to bring about change. Did Canonical acknowledge the issue and fix it? Of course not, at least not yet. It was the same with Mono. They don't want to admit being wrong. My guess is, such settings will be silently altered in future releases. Canonical will never attribute this to angry users, the EFF, FSF, or anyone else. They think they gain respect through control. Richard Stallman once said: "Idiots can be defeated but they never admit it."
"My guess is, such settings will be silently altered in future releases."Mr. OpenRespect Jono Bacon posted the most widely-cited reply to Stallman's piece. Bacon tackles the argument but uses a personal angle, which is a spurious surplus. Canonical's official response was more polite than that.
Muktware's Swapnil Bhartiya stressed that what RMS is doing is not much different from what the EFF was doing; I heard Jono's unconvincing explanation as to why when the EFF said the same it got no criticism and personal addressals like Stallman got. Anyway, others in Muktware believe that both sides have a level of validity. The important thing is, people can see that there are two sides here and decide for themselves which one suits their ideology better.
Ryan in our IRC channel said that "Jono Bacon responded with a personal attack on Richard Stallman," but the article he linked to did not quite support it. It wasn't an "attack", it was relatively polite, but still, why speak of the messengers at all and distract from the message? Here is a better summary:
Canonical's Jono Bacon has already responded with his own blog post and accuses Stallman of spreading FUD (Fear, Uncertainty, Doubt) and that at times Stallman is shortsighted.
Sam Varghese covered this properly as well:
The founder of the Free Software Foundation, Richard M. Stallman, has slammed Ubuntu over its provision of Amazon search results for a regular search, prompting Canonical's community manager, Jono Bacon, to hit back, accusing him of spreading fear, uncertainty and doubt (FUD).
The responses from Microsoft boosters at Ars Technica (even former Microsoft boosters of Ars Technica) did the usual thing, which is incitation against Stallman's stance and views. Jon Gold, another FOSS hater and colleague of the aforementioned Microsoft booster, covered this too. They attack Ubuntu and Stallman at the same time. In some sense it is helpful to Microsoft, but this was intended by neither side. One writer called Stallman "the grand old man of open source software" — this sounds wrong for so many reasons!
Anyway, the important thing is, Ubuntu has a privacy problem. Canonical should acknowledge this and fix it, not stick to its guns for some profit from Amazon (which they make at the expense of Ubuntu users' rights). Make Ubuntu the product, don't make Ubuntu users the product. █
Permalink
Send this to a friend